Over the past month, GetBlock introduced several functional additions, brought back the X2 Requests offer, teamed up with NEM, deployed new nodes as well as performed node versions updates, and much more
Functional Updates
The GetBlock team won't stop making the service better for the users, and we're regularly working on our service functionality. We've completely updated the Nodes page, and now the card of each node provides such information as uptime for the last 7 days, endpoint address, and network (Mainnet/Testnet).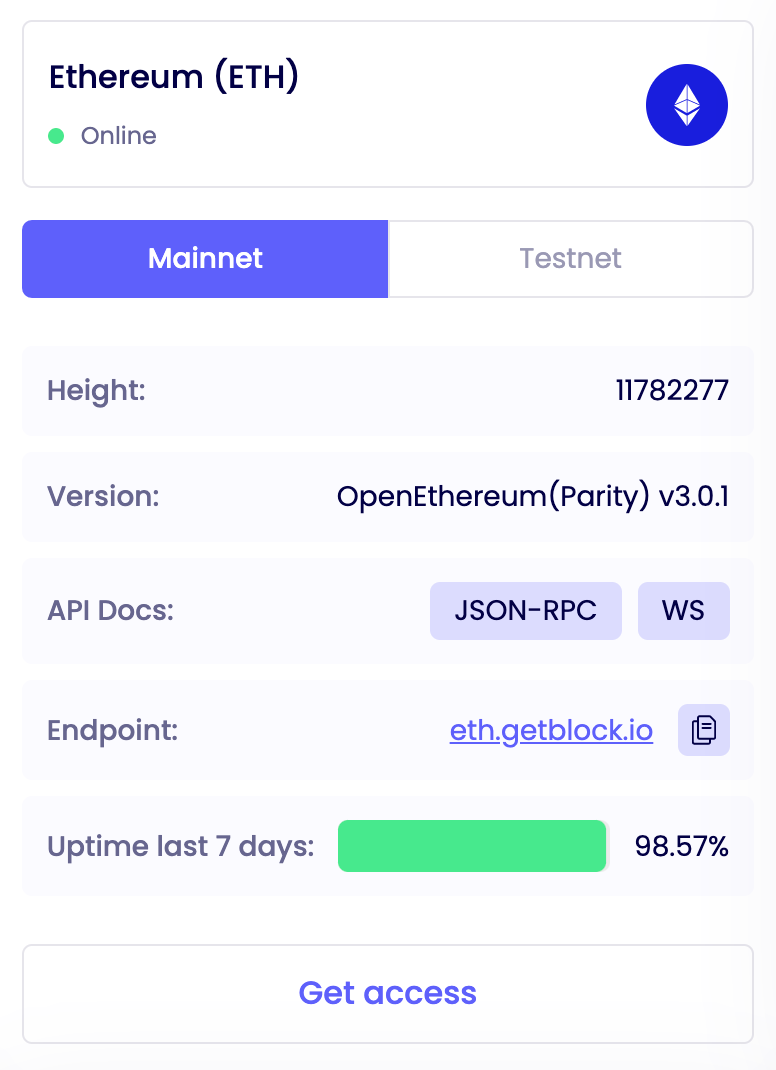 A new Node Endpoints + API Docs section was added to Docs.
We've already started working on our service-level agreement (SLA), a document that creates trust, enforces reliability, and keeps both the supplier and the customer on the same page. It is planned to be implemented and published on the website in February.
Special Offer
Currently, our customers can get their requests doubled as the X2 Requests offer is back! This means that with the purchase of any package of requests, the same package will be provided for FREE in your account.
For example, if you buy the $50 package with 10M requests, you will actually get 20M. Requests can't expire – you can use them any time you need.
To get started and use the offer, register your account on GetBlock and jump to the dashboard.
Partnership with NEM
This January, we've managed to achieve a new great partnership! We are proud to partner with NEM and add support for the XEM node. Read more about the partnership between NEM and GetBlock in our Blog post.
UPDATE: NEM is about to launch Symbol (XYM), the next-generation enterprise-grade blockchain solution, purpose-built for Enterprise adoption, and we have already added the XYM node on Testnet to the platform.
New Nodes
The following nodes were deployed and added to our platform in January:
To start using a node, please, register an account and get your personal API key which will be displayed on the dashboard together with the related data.
Let us know if you would like your node to be launched and maintained by GetBlock. We are glad to cooperate with blockchain-based projects, and we will do our best to add the requested node to our platform.
Node Version Updates
The following nodes had their versions updated:
Check out the GetBlock blog or join us on Twitter to stay informed about our announcements, as there are many to see ahead. We are looking forward to implementing new features and building new partnerships!