Despite Ethereum (ETH) remaining the dominant smart contracts platform, its computational opportunities are limited and can't meet the increasing demands of dApps anymore. Good old Ethereum (ETH) can only process 15 transactions per second (TPS) which is too little for the ever-growing ecosystem of dApps.
As such, Arbitrum Network launched to help the network scale to make it more suitable for high-performance DeFis, NFT marketplaces and on-chain games. GetBlock takes a deep dive into Arbitrum's technical design, features, roadmap and adoption progress.
What is the Arbitrum network?
Arbitrum network is a second-layer solution on the top of Ethereum (ETH) network. It 'rolls up' the transactions into compressed data sets and broadcasts them to the mainnet in order to verify the results of computations.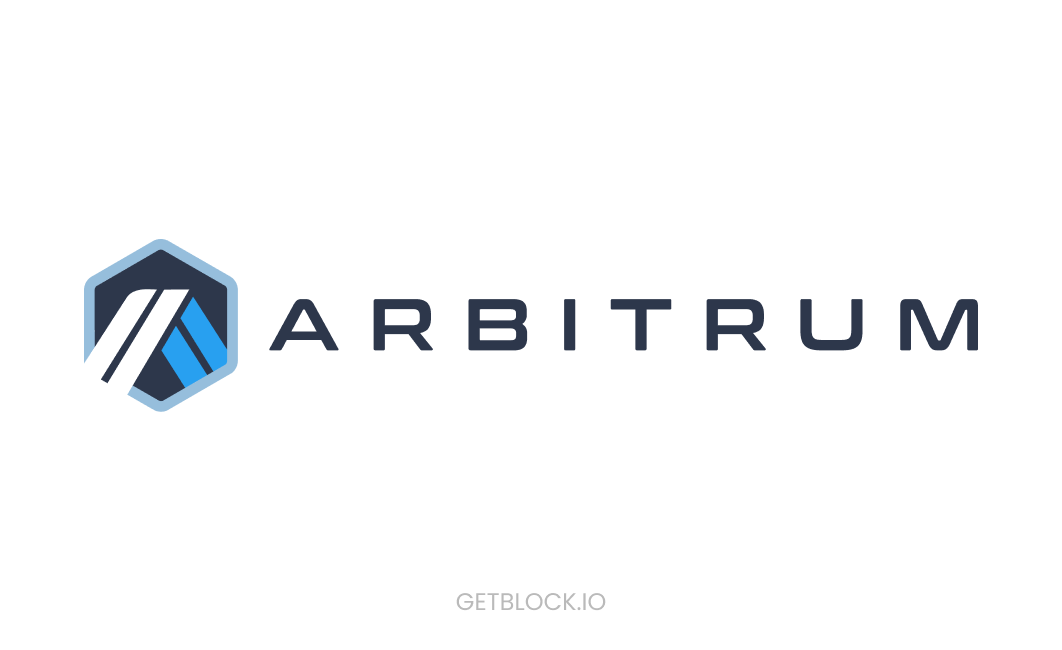 Image by Offchain Labs
Arbitrum is developed by Offchain Labs, a team of Web3 veterans. Its progress is helmed by CEO Steven Goldfeder, CTO Harry Kalodner and chief scientist Ed Felten. Its mainnet was unveiled to the general public in Q3, 2021. Initial concept was proposed back in 2015 while the first tech paper was published in 2018.
Arbitrum network secured over $20 million in Series A (April, 2021) and $100 mln in Series B (August, 2021); both rounds yielded contributions from a clutch of top-tier VC including the likes of Polychain Capital, Redpoint Ventures, Pantera Capital, Alameda Research. Legendary tech investor Mark Cuban also backed the protocol in its fundraising efforts.
What are rollups in Ethereum?
Just like all of mainstream modern scaling solutions, Arbitrum network is a 'rollup'. Such protocols compress ('roll up' - hence the name) transactions of Ethereum (ETH) addresses to reduce the volume of data broadcasted to the mainnet.
Ethereum (ETH) therefore sees the batch of 'rolled up' transactions as a single one - and charges it accordingly. As such, using rollups allows dApps and their users to save on transaction fees and to speed up their protocols.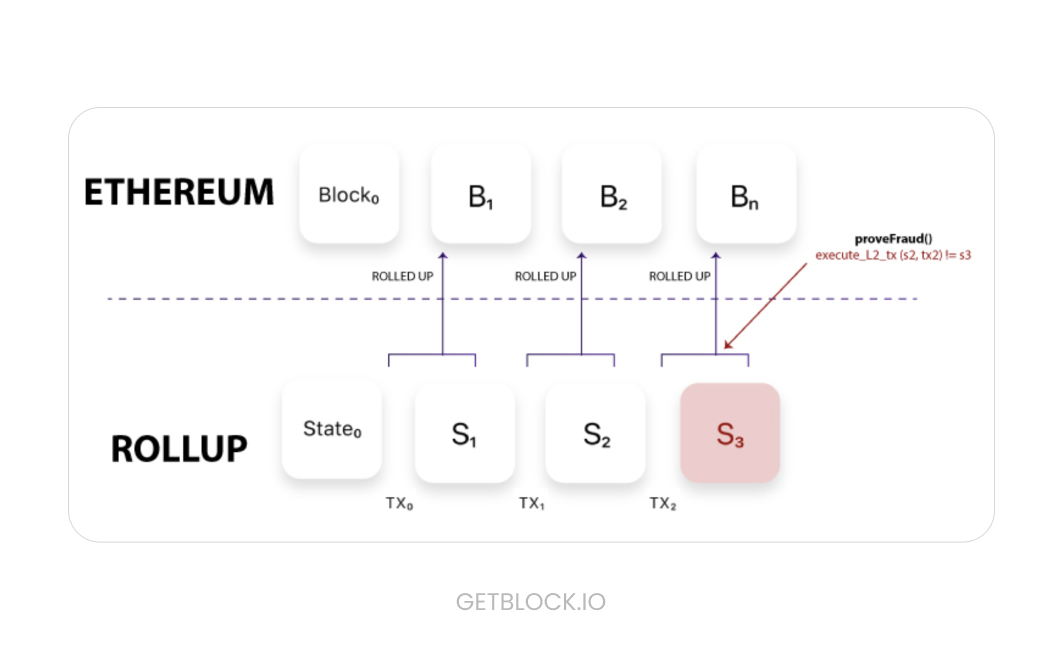 Image by CoinSocialStory
There are two groups of rollups, namely Optimistic Rollups (it uses this design together with second-largest L2 solution Optimism) and Zero-Knowledge Rollups (ZKRs). Optimistic Rollups broadcasts all batches to Ethereum (ETH) assuming that they are correct; their validity can be challenged shortly after the procedure.
ZK-rollups (integrated by Loopring, zkSync and upcoming Polygon's solution zkEVM) leverage sophisticated cryptography mechanisms ZK-SNARKS to keep the L1-L2 interaction consistent, anonymous and fraud-protected.
How does Arbitrum work?
Literally, Arbitrum transactions are sent through a plethora of 'regular' Aggregators and 'privileged' Sequencer. Aggregators act like Ethereum (ETH) nodes: they make calls to EthBridge and return the results of computations to the users who authorized transactions.
Despite transactions being posted to the mainnet, Arbitrum validators (stakers) are responsible for off-chain transaction execution. Like in classic Proof-of-Stake (PoS) chains, a staking mechanism is required to ensure that validators can't authorize fraudulent transactions.
Validators in the network can check each other; if malicious activity is detected, the 'whistleblower' receives a large bonus while 'malefactor' is penalized by losing his/her stake. Validators can check their peers within the so-called 'challenge window'. Once the 'assertion' is confirmed and accepted by the mainnet, all transactions included into this or that batch are deemed confirmed by L1. In turn, funds withdrawals from L2 require confirmation.
How to use Arbitrum?
Arbitrum can be used as a hosting platform for decentralized applications of all types: decentralized finance protocols (DeFis), on-chain games (GameFis), marketplace for non-fungible tokens (NFTs), and so on.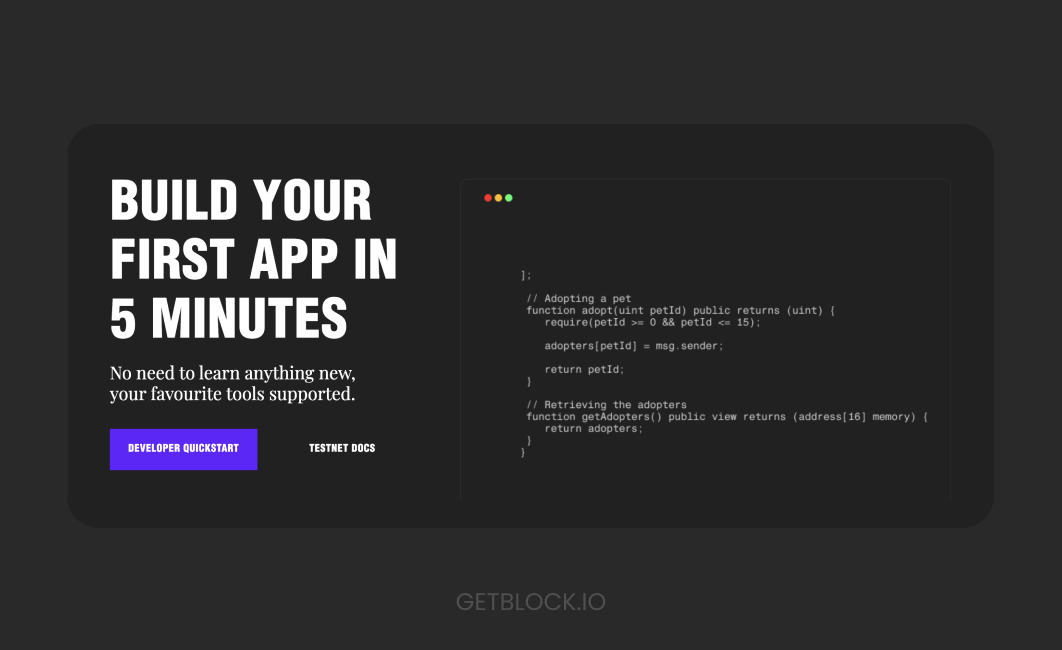 Image by Offchain Labs
To experiment with Arbitrum as a technical basis for dApps, Web3 enthusiasts can try the 'Developer Quickstart' module on its main page. With this module, devs can run the same instruments they used on Ethereum's mainnet. To give it a first try, users can check how it works with Rinkeby testnet.
For 'real-world' applications, Arbitrum developers published detailed documentation. Offchain Labs' documentation portal is set to demonstrate what is under the hood of Arbitrum, what's the difference between Ethereum and Arbitrum, how to run the nodes, and so on.
Who uses Arbitrum?
In the first 12 months of its mainnet journey, Arbitrum managed to on-board hundreds of decentralized applications (dApps). According to the statistics shared by DeFiLlama tracker, 101 DeFis are running on its contracts; yield aggregators, DEXes and derivatives platforms are the most important categories for the platform.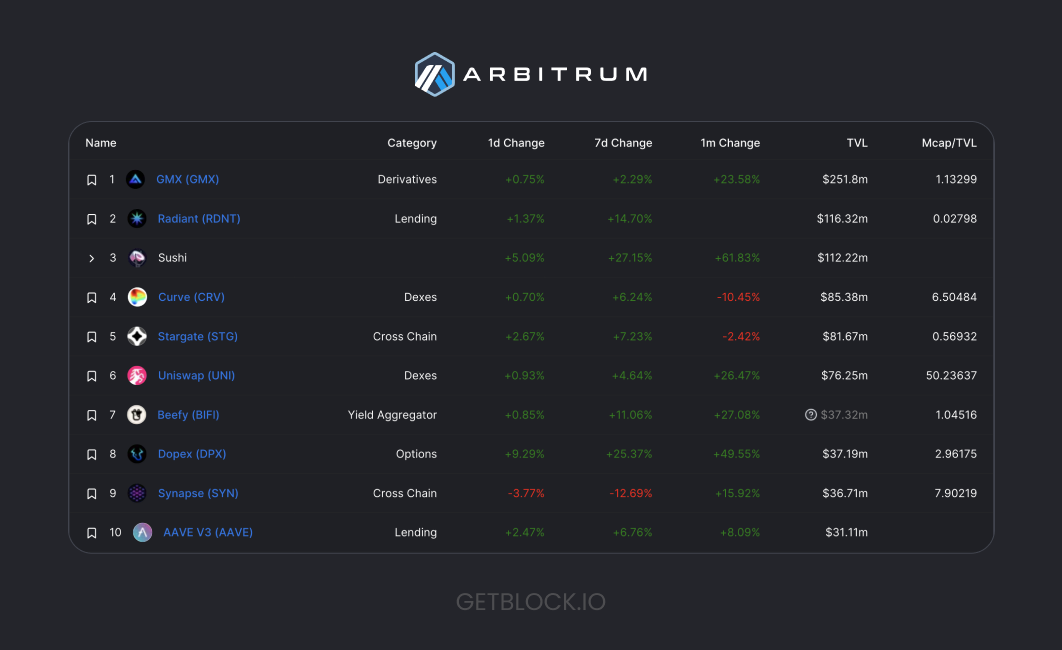 Image by DeFiLlama
Many DeFi heavyweights integrated Arbitrum; its array of protocols supported includes the likes of SushiSwap (SUSHI), Aave Finance (AAVE), Uniswap (UNI), Balancer (BAL), and so on.
As per L2Beat tracker data, Arbitrum has amassed almost $3 bln in total value locked in all its protocols. This pushed the network to #1 of L2s ranked by this indicator; closest competitor Optimism sees its TVL sitting at $1,95 billion in equivalent.
Why is Arbitrum better than other L2s?
Amid the ongoing 'race of arms' developers are betting big on Arbitrum thanks to its 360° compatibility with Ethereum, low fees, powerful incentive campaigns and large tooling.
Seamless compatibility with EVM
The platform has its own virtual machine dubbed Arbitrum Virtual Machine or AVM. Though, it is fully compatible with Ethereum Virtual Machine (EVM). Every EVM's language works without adjustments here like Solidity and Vyper.
Arbitrum Odyssey: Massive incentive program
In Q2, 2022, Offchain Labs announced Arbitrum Odyssey, an initiative designed to introduce it to Web3 enthusiasts and demonstrate its advantages and opportunities. In Arbitrum Odyssey, attendees are required to complete specific tasks using the partners - from DeFis to NFT marketplaces.
As such, every crypto enthusiast can compare L1 and L2 experience in terms of speed, transactional costs, accessibility and performance. Arbitrum Odyssey is a two-month-long initiative, so every team has a chance to experiment with various protocols.
Does Arbitrum have a token?
By Q4, 2022, Arbitrum developers haven't announced the plans to issue a token. While many of its competitors (Optimism, Immutable X, ZKSpace, and so on) released native governance assets, Arbitrum doesn't plan to launch one. All 'look-alikes' (ARB, ARBIT) have nothing to do with Arbitrum Network and shouldn't be associated with its architecture.
Low-cost operations
Arbitrum's design is tailored to minimize gas costs for all dApps and users; many experts call it the cheapest L2. As such, experiments with migration towards Arbitrum are economically reasonable.
Closing thoughts
Launched in 2021, Arbitrum is one of the most popular second-layer solutions for Ethereum (ETH) scaling. It leverages optimistic rollups to reduce transaction pressure on the mainnet and make dApps operations cheaper and more resource efficient.
It is the largest L2 by TVL; it is seamlessly compatible with Ethereum and therefore popular between Web3 developers.
GetBlock Arbitrum nodes are waiting for the next generation of dApps: since Q1, 2022, we offer low-cost, secure and stable connection to Arbitrum APIs. GetBlock's Arbitrum nodes can be reached through JSON RPC and WebSockets (WS) methods.
To integrate Arbitrum nodes' endpoints today just login to your GetBlock account and choose our shared or dedicated nodes solution. Should you need custom settings, please, reach out to our customer care team.