Decentralized applications are arguably the most important technical advance brought to us by the invention of a blockchain. All decentralized applications (dApps) leverage blockchain nodes - let's cut through the amazing diversity of this ecosystem.
What is a decentralized application?
Decentralized applications or dApps is a class of software programs that require smart contracts to operate. They are also dubbed 'on-chain' applications as they use blockchains as back-end.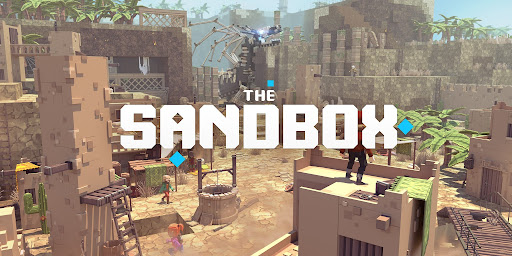 Image by London School of Economics
Decentralized applications process data through blockchains so they don't rely on centralized servers, crypto wallets or key storages. Architecture of a decentralized application can't be controlled or censored by its team or third party.
Decentralized applications can be deployed to blockchains that support smart contracts: Ethereum, BSC, Polygon, and so on.
Why are dApps going mainstream?
Decentralized applications are cost-efficient and censorship-resistant. Technically, gas fees of underlying blockchain are the only operational costs associated with the activity of dApps.
Decentralized applications are 'fair' by design: no team member can corrupt the outcome of an on-chain referendum or tournament. dApps are the best solution for any use case that needs verified randomness.
Last but not least, decentralized applications natively support cryptocurrencies as payment methods. As such, every dApp has its own independent tokenomics that significantly lowers operational and legal barriers for such businesses.
Decentralized applications: Top 3 categories
By 2022, there are numerous categories of decentralized applications that work for fun and profit. In dApps world, people can earn passive income, entertain themselves, collect and trade NFTs, and so on.
Decentralized finances protocols (DeFis)
Decentralized finances protocols or DeFis are the largest category of dApps as of today. According to the data by Dappradar analytical platform, there are 2749 DeFi protocols across all smart contracts platforms.
DeFis can be better understood as decentralized banks as they provide their clients with the exposure to a full set of basic financial operations. Just like with classic banks, DeFi clients can lend or borrow money against collateral, exchange various crypto assets between each other, issue stablecoins, and so on.
At the same time, some operations are available only in DeFi, e.g. 'yield farming'. 'Yield farmers' lock their liquidity in favor of this or that protocol in order to obtain periodical rewards. It works not unlike bank deposits but with super-high APYs.
Ethereum-based Uniswap (UNI) and BSC-based PancakeSwap (CAKE) are two most popular DeFi protocols.
Decentralized games (Play-to-Earn, GameFi)
Largely, Play-to-Earn or GameFi protocols should be referred to as MMORPGs with built-in elements of ownership realized through non-fungible tokens or native cryptocurrencies.
We spoke to 50+ Web 3 metaverse companies in the past year.

My takeaways, summarized.

March 4, 2022
Also, GameFis work like online games with built-in elements of DeFi designs. Thus, besides entertainment, Play-to-Earn activity can be profitable business, in particular - for crypto enthusiasts from emerging economies.
Play-to-Earn games are deeply interconnected with Metaverses, another red-hot segment in the crypto sphere. Decentraland, Axie Infinity and The Sandbox are three most recognized blockchain-based games.
Decentralized stores: NFTs marketplaces
Non-fungible tokens are a tokenized form of ownership of some content: images, videos, photos, books, and so on. When a crypto token is purchased by this or that account, it means that IP rights for the content are now controlled by the new owner.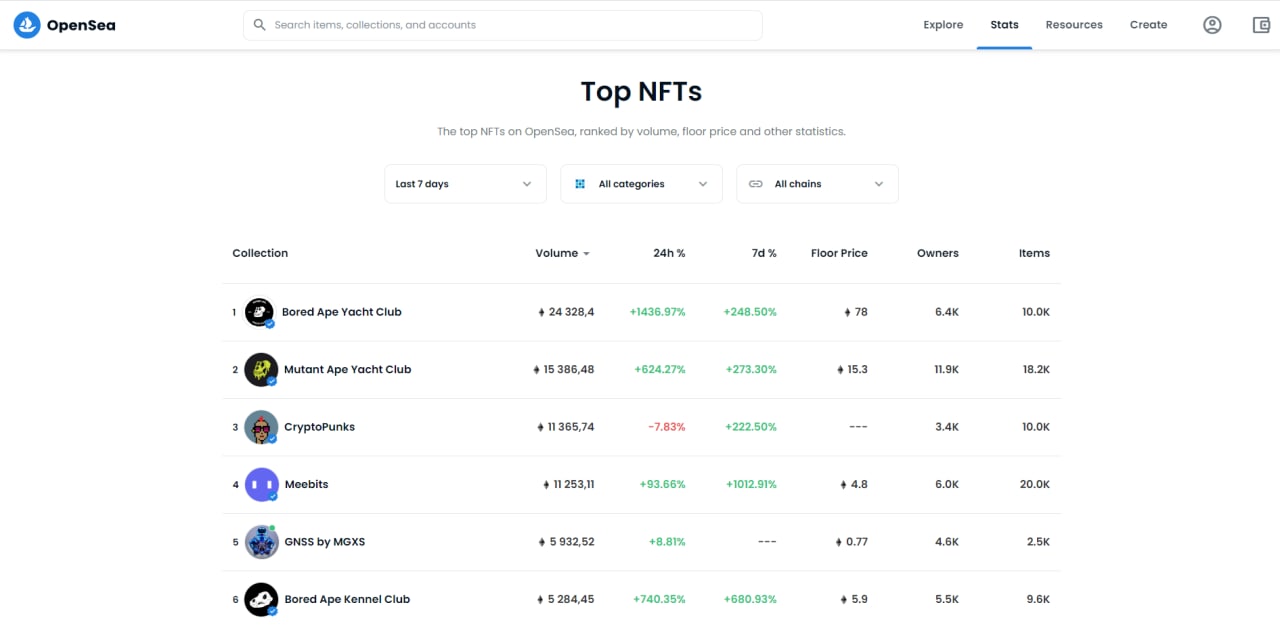 Most expensive NFTs collections // Image by Opensea
NFTs euphoria brought democratization to digital art markets and triggered an enormous inflow of capital to NFTs trading.
As such, leading NFT marketplaces like Mintable, Opensea, Rarible, and so on become top-tier dApps.
Bottom line
Decentralized applications are on-chain software programs that use smart contracts as a technical basis for their transactions.
Decentralized applications are increasingly popular due to high level of censorship resistance and inclusive participating.
DeFis, on-chain games, NFT marketplaces are three most popular categories of dApps.
With GetBlock, you can join the dApps revolution today. Our nodes have already supercharged leading wallets, DEXes, games, and so on.
We work with 40+ blockchains including Ethereum, BSC, Polygon. To try GetBlock's performance, please, reach our representatives in Telegram or Discord.