As we're getting closer to 2022, GetBlock is using this space to start a series of articles to recall the most remarkable events of 2021. Today, let's discuss a number of hotly anticipated moments that changed the crypto sphere and its main protocols.
The most controversial Ethereum's update finally went live
Ethereum Improvement Proposal (EIP) 1559 was activated in Ethereum's mainnet at Block 12,965,000 on August 4th, 2021. It was the most radical change to Ethereum's transaction fees model.
In August, we covered its design in detail. In a nutshell, it is the crucial element of London hardfork that made Ethereum's fees policy dynamic. After the implementation of EIP-1559, a share of Ethereum's fees is destroyed after every block.
As such, Ethereum now can be a deflationary asset: in some weeks, base fees (that are destroyed) were larger than block rewards issued by protocol and the aggregated Ethereum (ETH) supply dropped.
This proposal had been opposed by miners as they had been afraid of reduction of revenue. However, Ethereum (ETH) price almost doubled in three months after the activation of EIP 1559: it spiked from $2600 to $4800.
Bitcoin set new all-times high over $69,000
The first half of 2021 was much more profitable for Bitcoiners than the second one. While the flagship cryptocurrency met 2021 at $29,000 level, its price rallied to $40,000 in just one week. During the first three months of 2021, Bitcoin (BTC) price doubled and logged a local peak over $61,000.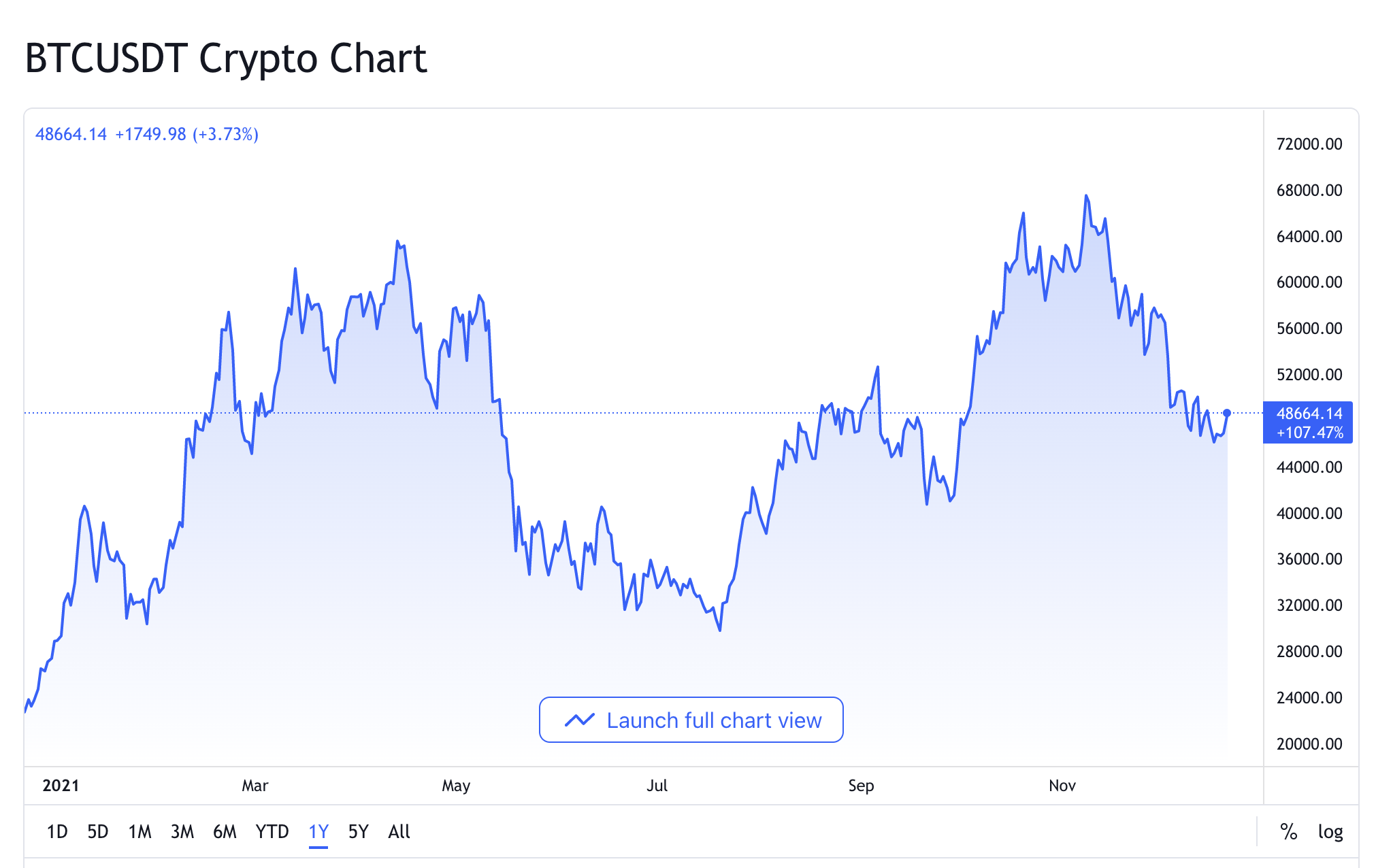 Image by TradingView
On April 13th, 2021, catalyzed by the prompt recovery of the EU and US economies from the 'coronacrisis', Bitcoin (BTC) price peaked at $63,300. At the same time, this unbelievable high marked the start of painful carnage of Bitcoin (BTC) bulls.
May, 2021 was the bloodiest month in Bitcoin history: its price erased $25,000 in two weeks. This wasn't the end: in early Q3, 2021, the price of flagship crypto touched $29,699 which was the lowest level since January.
April's record was smashed in October. In early November, 2021, Bitcoin (BTC) price set its current historic high over $69,000. After this peak, an orange coin entered a painful correction it is still struggling with.
Schnorr/Taproot update was activated in Bitcoin (BTC) on Nov.12, 2021
The most important upgrade for the mechanism of Bitcoin (BTC) blockchain since its SegWit soft fork in 2017, Taproot upgrade (or Schnorr/Taproot upgrade) changes the narrative for both privacy and performance of the first blockchain.
Taproot upgrade re-considers the way Bitcoin (BTC) includes transactions into blocks. It increases the fungibility of Bitcoin (BTC) transactions: in a nutshell, with Taproot they look similar to each other.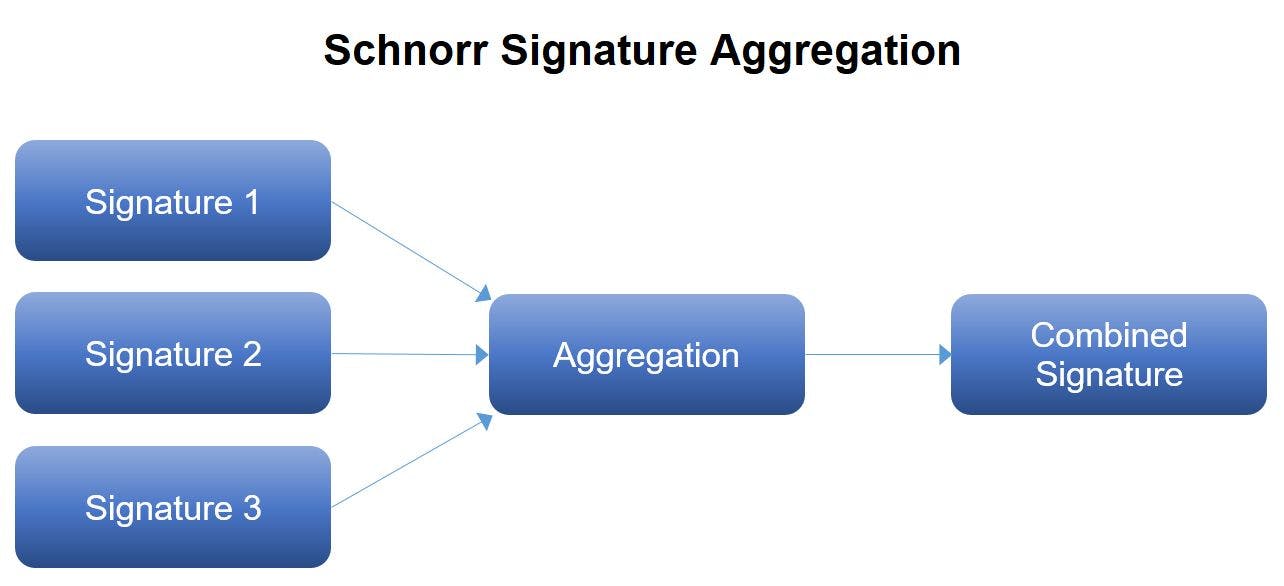 Image via HackerNoon
Taproot upgrade went hand in hand with the activation of Schnorr signatures scheme. It carries the name of German mathematician Claus Schnorr who described it in 1989. It allows multiple signatures to be aggregated and therefore increases the resource-efficiency of the transactions.
Cardano launched its hotly-anticipated smart contracts functionality
In 2021, the largest Proof-of-Stake (PoS) network Cardano finally activated smart contract functionality. On September 13th, its Alonzo hardfork went live in mainnet.
1/2 Upgrade successful.

Moments ago, we deployed the #Alonzo upgrade at the epoch rollover.

Welcome to the start of a new era for #Cardano $ADA pic.twitter.com/r6QNvTv4pt

September 12, 2021
As we covered in GetBlock, Cardano's devs from Input Output Global, proceeded towards smart contracts release in an atmosphere of disbelief, criticism, and hate. Mostly, the negativity towards Cardano (ADA) was driven by Bitcoin and Ethereum maximalists.
Famous Bitcoin (BTC) bull billionaire Michael Novogratz called Cardano 'weird cult' while some treated Cardano's smart contracts release as the most outstanding 'sell the news' event in blockchain history.
However, Cardano (ADA) devs smashed through this impressive milestone: its dApps ecosystem is growing.
Stay tuned: incoming articles, GetBlock will recap the most remarkable trends and persons of 2021 and even share some predictions for 2022.