Chainlink (LINK) has proudly earned a spot in a small cohort of cryptocurrency projects that are building holistic cutting-edge technical solutions amidst an unparalleled hype in social media.
TL;DR
Chainlink (LINK) empowers DeFis with decentralized oracles, i.e. the smart contracts that utilize various data to make other smart contracts do something interesting for their creators. Every 'yield farming' protocol or decentralized game needs such instruments; that's why Chainlink (LINK) adoption gains steam.
Also, you'd better be more than nice to Chainlink (LINK) supporters in Crypto Twitter.
Chainlink basics: ideology, concept, baby steps
For the first time, Chainlink's concept was introduced amid ICO euphoria of 2017. Its inaugural whitepaper 'ChainLink: A Decentralized Oracle Network' proposed a difficult answer for a simple question; that's why it was a revolutionary document for second-generation blockchain products.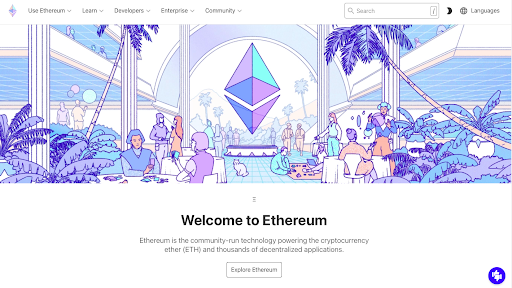 Image via Chainlink
Namely, it provided a viable solution to address one of the crucial challenges for nascent smart contracts segment, i.e. secure and low-latency broadcasting of accurate and reliable data from off-chain sources to the on-chain contracts.
As such, Chainlink infrastructure allows its customers to check whether the requirements of this or that smart contract are met by aggregating data from a plethora of sources. Once Chainlink oracles are added to an application, its system is able to utilize economic events (price moves, liquidations, etc.), payments, transactions as the triggers for a predetermined type of activity.
This functionality makes the Chainlink's solutions' adoption all but inevitable for the digital assets economy. Every dApp needs a reliable source of data about what is going on in blockchain. In decentralized finances (DeFi), the inaccurate pricing opens up a new avenue for unfair arbitrage and flash-loan attacks against lending/borrowing protocols.
From testnets to the DNA of DeFi: Rise and Rise of Chainlink and LINK
Chainlink team that includes top-tier mathematicians and engineers raised funds for its inaugural releases through a pre-sale and an Ethereum-based ICO of its core native token, Chainlink Token or LINK. LINK token is based on Ethereum (ETH) network and adheres to ERC-677 standard.
With tokensale price of $0.11, the hard cap of $32 million was reached in a few hours of September 19, 2017.
Chainlink oracles (decentralized data broadcasting instruments) were deployed to Ethereum's testnet Rinkeby in Q2, 2018 while mainnet operations started on May 30, 2019.
However, the popularity of Chainlink (LINK) spiked amidst 2020 DeFi mania. Its services were integrated by a number of red-hot DeFi heavyweights like Aave Finance (AAVE), Ampleforth (AMPL), Kyber Network (KNC), dYdX (DYDX), and Synthetix (SNX). By late 2020, integrating Chainlink's oracles became the benchmark for barely every legit decentralized finances protocol.
This impressive traction gained by Chainlink was perfectly mirrored by its LINK token price dynamics. LINK price tripled in the first week upon mainnet launch. Its prominent local high was registered over $20 amidst the peak of DeFi Summer 2020.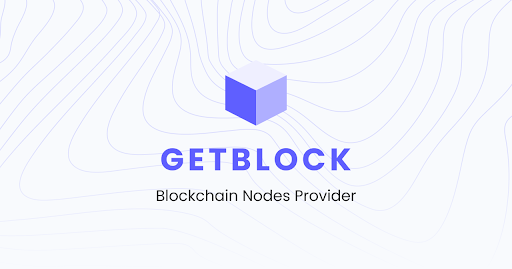 Chainlink (LINK) price dynamics since mainnet launch. Source: Coingecko.
On May 10, 2020, its price witnessed its all-time high at $52.7 on major spot trading platforms or with almost 4750x ROI compared to ICO price.
Family of solutions and community management: Who are 'LINK Marines'?
As of today, Chainlink (LINK) offers an ecosystem of the 'out-of-the-box' solutions for decentralized businesses built around its patented oracles' schemes.
Firstly, its 'Price Feeds' module can empower any DeFi protocol with accurate pricing data in an on-chain manner. Chainlink's 'Verified Randomness' instruments can advance the UX of decentralized lotteries, gambling tools and 'Play-to-Earn' software.
With 'Keepers and Compute' toolkit, dApps developers can move the computations to the on-chain frameworks replacing their cloud computing instruments with novel fully decentralized ones.
'Cross-chain bridging' module can easily connect different blockchains between each other while 'Enterprise solutions' launch reaffirms Chainlink's strategy of empowering real-world businesses with decentralized instruments.
Also, Chainlink (LINK) team is laser-focused on building a large and well-motivated community around the project's initiatives. Besides hackathons, expert sessions, development support and grant programs, Chainlink (LINK) has an army of passionate and aggressive supporters in social media, so called 'LINK Marines'. They have completely stolen 'XRP Army' thunder by replacing it as a No.1 community in the crypto universe.
GetBlock, a major blockchain nodes provider, is going to expand its collaboration with Chainlink: our infrastructure solutions will give a proper spin to its adoption flywheel. In future, we're considering an option to roll-out and support Chainlink (LINK) nodes.