Solana, a high-performance blockchain platform that pioneered numerous sophisticated technical concepts, sees its native SOL token rocketing to new highs. Amidst developing bullish euphoria, the SOL outbreak seems to be driven by massive technology and investment catalysts.
TL;DR
Solana isn't your average 'Ethereum killer'. It has strong fundamentals and a passionate community. Heavyweight VCs can't overlook the fact that this project is still undervalued.
SOL prints new high after an impressive rally
On Aug.21, 2021, the price of SOL, an in-house cryptocurrency of Solana blockchain, peaked at $81.81 after a 3.5x rally in 30 days. The previous peak was registered on May 19, 2021 at almost $55.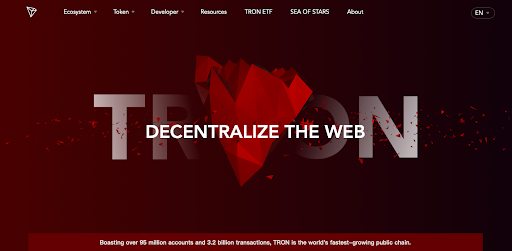 In August, SOL, a seasoned mid-cap, exploded into the Top-10 of cryptocurrency assets by market capitalization, surpassing the leading Ethereum-based DEX Uniswap (UNI). Thus, Solana (SOL) price spiked 45x in less than eight months.
Capital flows to Solana
Such an impressive upsurge should be attributed to the unparalleled interest of high-profile institutional investors to Solana. On Jun.9, Solana completed its latest strategic funding round. A mammoth sum of $314 million was raised by a clutch of iconic VCs including Andreessen Horowitz and Polychain Capital.
In mid-August, when the institution-led capital flow into cryptocurrency projects turned positive for the first time after a multi-month painful drop, Solana led this trend. According to Bloomberg and CoinShares, corporate VCs injected more than $7.1 million into Solana in a few days.
Then, an eye-watering $70 million crowdsale of Solana-based trading platform Mango Markets made the headlines on Aug.16. Mango Markets is a Solana's clone of Uniswap (UNI) and SushiSwap (SUSHI) that operates liquidity from both its native pools and another Solana-based platform, Serum DEX.
The platform is backed by Sam Bankman-Fried's FTX, a top-tier crypto derivatives' exchange. Forbes' 30 Under 30 star SBF stressed his bet on Solana and Serum back in August 2020 when the price of SOL was less than $1.
Bridging the gaps
At the same time, the monstrous move of SOL price is also supported by meaningful tech progress announcements. Earlier this month, Solana launched its much-anticipated 'Wormhole', a bridge to Terra, Ethereum and Binance Smart Chain. Thus, Solana's ecosystem has gone cross-chain.
Also, flagship Solana-based NFT project Degenerate Ape sold 10,000 digital collectibles over the weekend. As such, both DeFi and NFT ecosystems of Solana gain massive traction.
Finally, Circle Inc., an operator of the world's fastest-growing stablecoin USD Coin (USDC) announced that the circulating supply of its Solana-based version spikes to $1 billion in equivalent.
As such, the increase of Solana (SOL) price is a textbook example of what can be achieved by technologically advanced projects amidst a bullish cryptocurrencies market phase.
Solana's prospects are jaw-dropping due to its unlimited scalability, ultra-low transaction fees and negligible latency. As a result, connecting your dApp to Solana might be an unfair advantage of your decentralized business.
Solana (SOL) nodes will be added to the GetBlock's suite of offerings in the coming weeks. If you're interested in this high-performance smart contracts hosting platform, don't hesitate to reach our customer support team in the Telegram chat.