The long-awaited Merge, which occurred on September 15, was hardly lucrative for Ethereum, as investors remain unsure about the prospects of the ETH blockchain in the long run.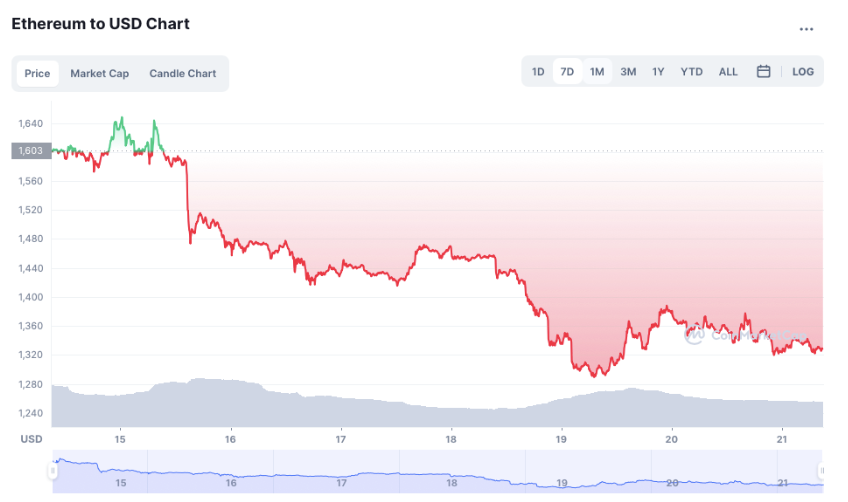 The plethora of next few updates is expected to begin in about six months' time. The first one on the list, the Shanghai upgrade, is set to reduce ETH gas prices and minimize the carbon footprint – the two major points of concern for Ethereum critics. At the same time, experts warn users about more potential volatility in ETH prices for the time being.
Shanghai update to affect ETH gas fees
Shanghai is mainly aimed at lowering Ethereum's high transaction fees - a notoriously known aspect of the popular cryptocurrency platform. The upgrade is set to allow validators with deposited ether tokens to withdraw staked coins and further hold or sell them.
Following Shanghai, users could be expecting several new upgrades nicknamed by Vitalik Buterin as "the surge", "verge", "purge", and "splurge" - all designed specifically to cater to users' needs.
Deploy Ethereum blockchain nodes with GetBlock
Ethereum nodes, hosted by GetBlock, are able to adjust to any changes carried out within the network. GetBlock is a pioneer blockchain nodes provider for 40+ chains. Shared nodes for Ethereum are easily accessible via the website.
ETH shared nodes are often selected by web3 beginners and startups, as they give access to peer-shared node infrastructure. Developers can start experimenting with their decentralized applications and other products under real economic conditions of the blockchain right away.
[Dedicated nodes] for ETH are perfect for more advanced and complex businesses, as they are privately designed and tailored according to the requirements and needs of each individual customer.
N.B. Check out this video guide by GetBlock on how to connect to Ethereum nodes
With GetBlock's Ethereum nodes users can launch web3 products in both mainnet and testnet, choose the preferred server location and API interface, as well as utilize lightning rod-like speed and an unlimited number of requests.
To integrate Ethereum nodes' endpoints into your businesses today please log in to your GetBlock account and choose our shared or dedicated nodes solution.
If you have any questions, please do not hesitate to reach out to our customer care team.
Closing thoughts
From what it looks like, Ethereum majorly prioritizes reducing the network's energy consumption and notoriously known ETH gas fees, as the second-biggest cryptocurrency platform is under fire for its negative impact on the environment and slow speed.
The Merge and upcoming updates are set to improve ETH usability and boost investment appeal in comparison to other "Ethereum killers", such as Solana and Polkadot, in the long term.