Binance Smart Chain made headlines in Q1, 2021 by surpassing Ethereum in... almost everything. In mid-February, it toppled the second blockchain in terms of daily transactions count while in early March BSC overtook Ethereum (ETH) in transaction volume.
Like it or not, Binance Cmart Chain managed to siphon users tired of exorbitant Ethereum (ETH) fees and persistent network congestion. Let's talk about what is going on in the most overhyped smart contracts platform right now - and how to access public nodes of BSC.
What is Binance Smart Chain
Binance Smart Chain is a programmatic blockchain i.e. the hosting platform for smart contracts. It means that it allows to deploy and utilize smart contracts, and, therefore, decentralized (blockchain-based) applications.
Image by Binance
Just like Ethereum, EOS, Tron, Binance Smart Chain acts as a 'blockchain computer' for decentralized applications. While classic ('centralized') applications rely on cloud-based computational power (e.g. AWS), BSC users utilize Binance Smart Chain nodes for in-app computations.
Binance Smart Chain whitepaper was proposed in April, 2020 while in September BSC launched in mainnet.
Why you might need Binance Smart Chain for your dApp
Most commonly, Binance Smart Chain markets itself as a low-cost high-performance alternative to Ethereum (ETH). Being fully compatible to Ethereum Virtual Machine, it allows easy migration of Ethereum-based dApps to BSC.
With Binance Smart Chain nodes, you can deploy your dApp to high-speed blockchain platform with no necessity to pay high fees. Compared to Ethereum's gas fees, BSC commissions look negligible.
At printing time, Binance Smart Chain nodes host 145 decentralized applications; 109 of them represent various types of decentralized financial protocols (DeFis).
How to set up Binance Smart Chain node and join Binance Smart Chain as a validator
While running Binance Smart Chain nodes, a client stores full blockchain history on his/her hard disk drive, validates transactions, i.e. ensures the integrity of blockchain operations.
Setting up BSC nodes take Mac OS X / Linux operating systems, 500 GB of disk space, 4 cores of CPU, 8 GB of RAM, 1 MB/s broadband Internet connection.
Setting Binance Smart Chain Node starts from installation Go 1.13+ binaries. Then, in accordance with the official Binance manuals, the user should customize network settings, download initial data, stake ('lock') Binance Coins (BNB).
How to use Binance Smart Chains through Metamask
Basic way to get access to Binance Smart Chain is Metamask, the most popular Ethereum-native plugin wallet. After creating wallet, the user receives keypairs and 'seed phrase' - a sort of very sophisticated password.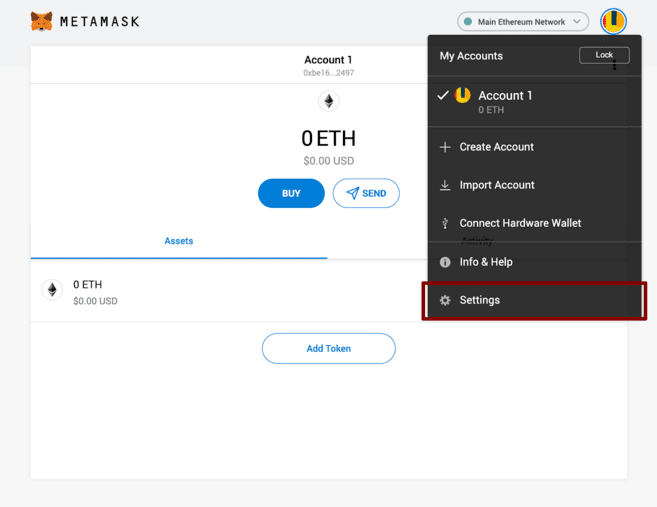 Image by Binance
The most crucial part of connecting Metamask to Binance Smart Chain is to customize network settings. In 'Networks' menu, the following settings should be implemented:
Network: Smart Chain
RPC URL: https://docs.binance.org/smart-chain/guides/bsc-intro.html
Network ID: 56
Ticker: BNB
Explorer URL: https://bscscan.com
Once these settings are activated, the user is able to receive/send tokens, analyze network state through explorer etc.
Easiest way to access Binance Smart Chain
All in all, to install and use Binance Smart Chain nodes by himself/herself, a crypto enthusiast should operate sophisticated software and have some programming skills. Also, this goal can be reached through Binance Smart Chain nodes provider GetBlock.
Bottom line
Binance Smart Chain is a modern high-speed blockchain platform developed by Binance (BNB), world-leading crypto exchange ecosystem. Typically, it is accused of centralization, but, despite this fact, it surpasses Ethereum (ETH) in many metrics.
So, using Binance Smart Chain nodes might be a smart bet for decentralized applications developers.
GetBlock delivers cutting-edge b2b-services for blockchain based applications interested in building on the top of Binance Smart Chain.