Even those who are not familiar with the turmoil of the crypto segment, may have heard about Dogecoin (DOGE) and its clones. These memetic coins had rallied 1000x in a day before being ruthlessly executed by Vitalik Buterin. All in all - is it the end of 'dogcoins' story?
Here's how a pack of dogs attacked crypto markets
While crypto markets are witnessing their third euphoria in history, everything is in the green zone sooner or later. Meanwhile, even in these wild times, some pumps look really crazy.
Imagine a coin that has zero development activity, zero VC background, zero use-cases and is being mined by another blockchain's equipment.
Here's how an asset that rallied 170x YTD looks like.
It was Dogecoin (DOGE), and only a few traders managed to make the most of it run. Driven by insane FOMO, they started to inject liquidity in Dogecoin clones: Akita Inu Coin (AKITA), Shiba Inu Coin (SHIB), Dogelon Mars (ELON) etc.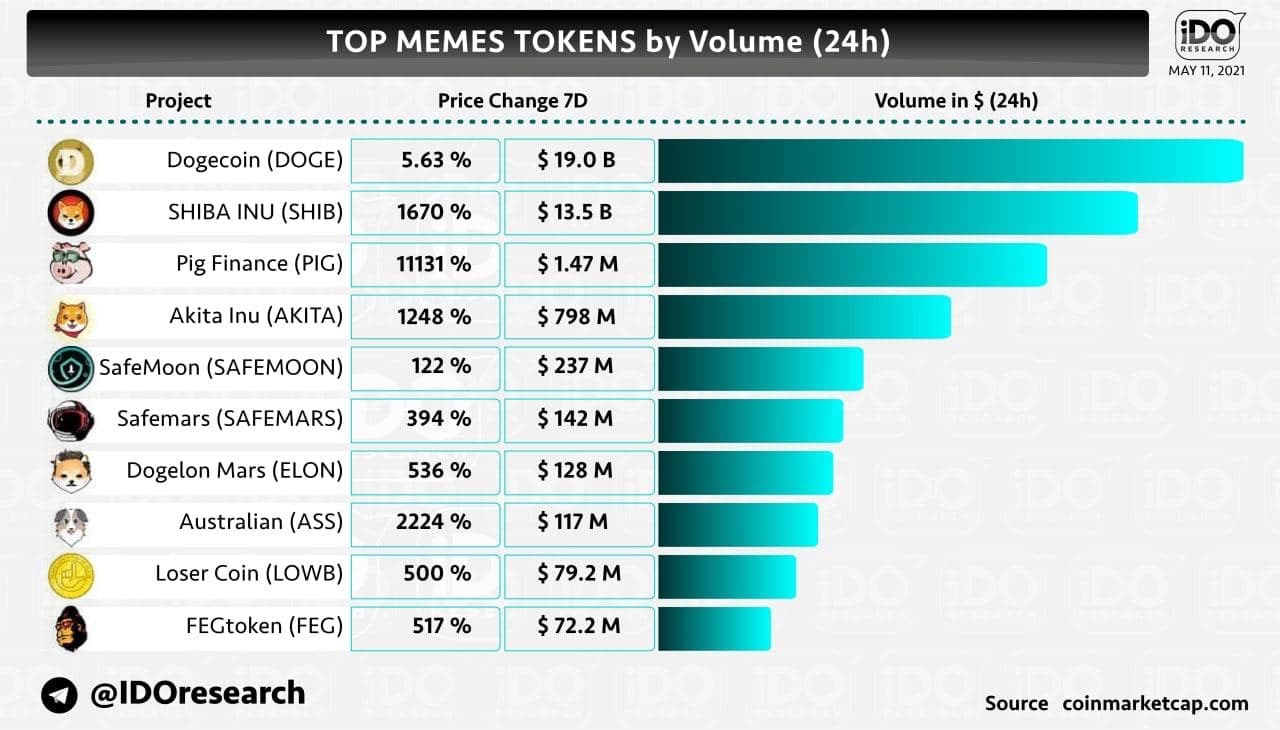 Image by IDO Research
Needless to say that none of these tokens should be referred to as a serious blockchain project. Most of them are even not Dogecoin (DOGE) forks: the most popular meme coins are ERC-20 tokens on Ethereum.
Created in August, 2020, Shiba Inu Coin (SHIB) looks like veteran amidst 'colleagues'. Majority of 'dogs' have no GitHub, no public team - even no websites. On such overheated markets, true enthusiasts can afford some little vices.
Vitalik comes for gamblers to help India fight COVID-19
To promote its weird and primitive projects, some creators of 'meme coins' used to send eye-watering shares of their worthless tokens to the public Ethereum (ETH) address of its inventor, Vitalik Buterin.
Typically, these eccentric steps were promoted as 'giveaway' to involve the man and the myth behind Ethereum (ETH) in 'memetic' coins. Predictably, he ignored all these ingenious attempts despite the teams used to send him 50-70 % of all supplies.
Yesterday, they started to regret this practice.
On May 12, 2021, Vitalik started to dump all their tokens. Firstly, he showed no mercy for $50M in SHIB that had debuted on Binance (BNB) two days ago. Then, he sent $400M in AKITA to Gitcoin, a non-profit tasked with support of early-stage crypto projects.
Finally, he donated $1,1 billion in SHIB to India's Crypto Covid Relief Fund that strives to suppress the latest COVID-19 outbreak. Another portion of $475M in ELON was transferred to Methuselah Foundation that addresses life extension research.
This storm immediately resulted in the evangelical massacre on the 'meme coins' scene. Some of 'dogcoins' lost almost all of their value.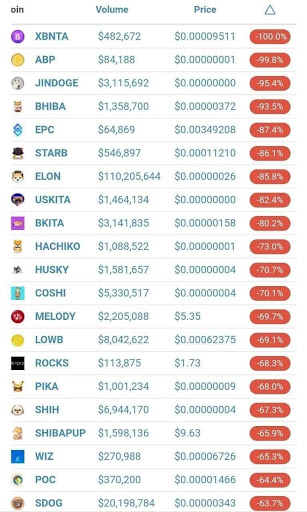 However, these tokens are illiquid and it's not obvious whether they will be helpful for charity foundations or not.
At least, crypto gamblers that barely have time to change one slot machine for another, learned their most painful lesson so far: investing in 'pumpamentals' has never been all roses.
What's next?
Prospects of coins-memes remain unclear. We're not sure that non-profits will start to panic-sell them immediately. So, it's better to avoid experiments with 'short' positions on 'dogcoins'.
This story is very far from being over.