On April 18, 2022, renowned crypto developer Andre Cronje broke the silence and made headlines by his surprising blog on crypto regulation. According to him, this regulation is necessary; it works similarly to child safety electric outlets protection.
But how can legislators protect crypto 'children' from sticking their fingers into electrical sockets?
Crypto in China: Neverending witch-hunt that failed
In Crypto Twitter slang, 'going full China' is a synonym for an adamant anti-crypto policy. At the same time, with its world's largest population, an unparalleled foreign trade ecosystem and technological supremacy, China was among the most important blockchain hubs during the first phase of global blockchain adoption.
For the first time, 'Chinese Crypto Ban' was imposed in late 2017 when all initial coin offerings (ICOs) were declared 'illegal fundraising procedures'. To provide the context, this regulation was imposed amidst the ICO euphoria; lion's share of ICOs have China-based teams.
Crypto segment has shrugged this attack off: largely, the teams just relocated or even re-named their legal entities. In 2019, China leader Xi Jinping stated that crypto and blockchain shouldn't be targeted as illegal practices in the country. The markets jumped 10% in no time; this upsurge is known as 'Xi Spike'.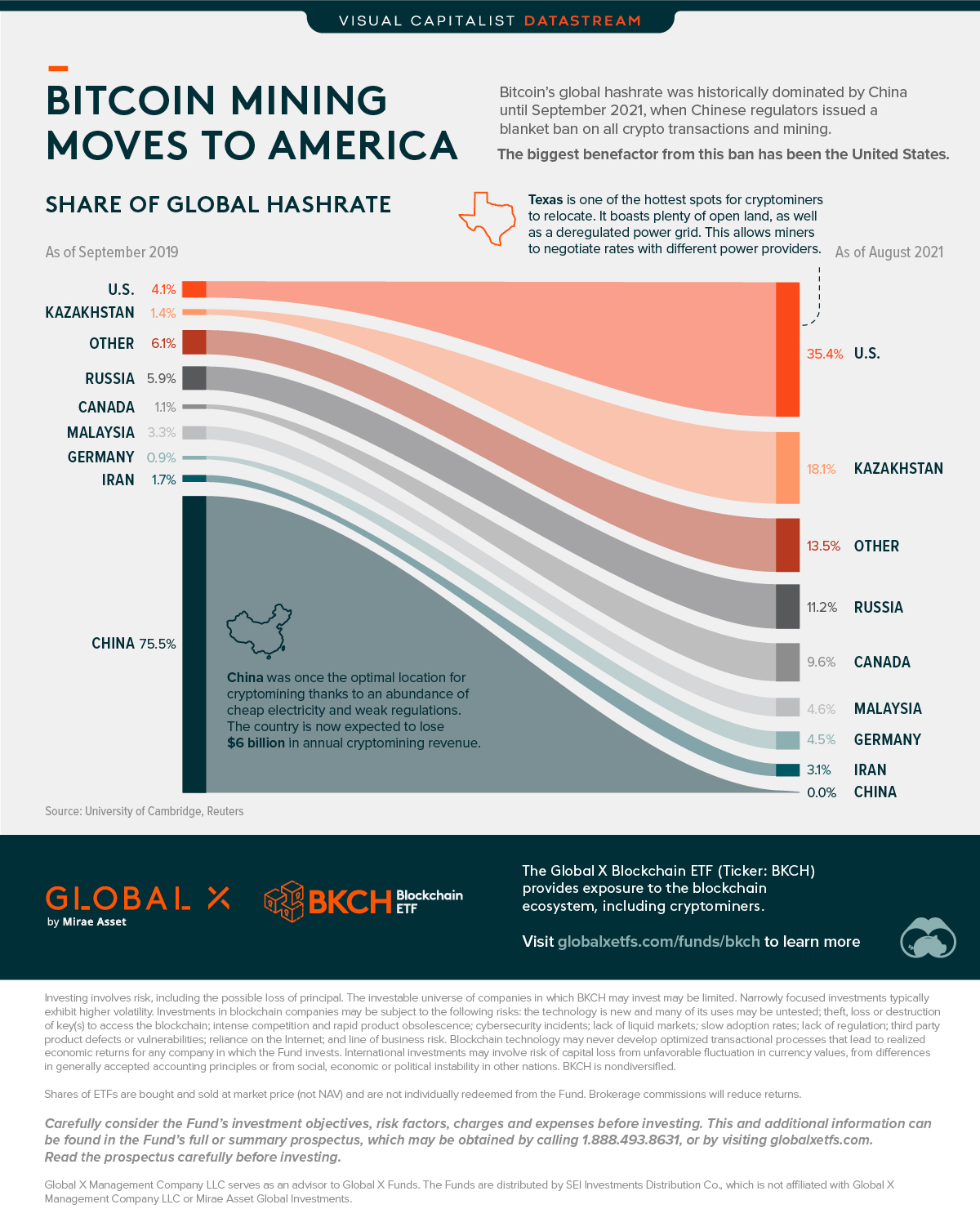 Miners leaving China // Image by Visual Capitalist
Another crusade on crypto started in Q1, 2021. China restricted all bank operations for crypto-related businesses and prohibited Bitcoin (BTC) mining. This triggered the 'Great Exodus of Miners': local crypto entrepreneurs started moving their mining gear to Kazakhstan, Russia, the U.S. and Pakistan. Net Bitcoin (BTC) hasrate had dropped by 50%, but promptly recovered.
By September, 2021, China outlawed all crypto operations. However, illegal mining operations are still controlled by CCP strogmen while Beijing issues 'certificates' for permissioned DLT-centric products.
Simply put, China imposed the strictest ban on crypto, but is failing to fulfill its own legislations.
Crypto in El Salvador: Show must go on
In 2021, El Salvador, a small country in Central America, became a symbol of a new phase of Bitcoin (BTC) adoption. It is the only country that made the largest cryptocurrency a legal tender, i.e. started using it alongside national currency.
Nayib Bukele, pro-Bitcoin president of El Salvador, stressed that such an eccentric decision was taken to digitize the economy, decrease dependence on the U.S. dollar, and lower fees on cross-border remittances: the country is heavily dependent on such transfers.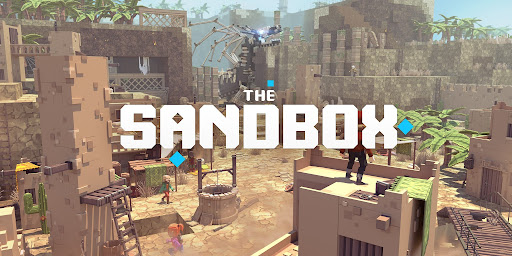 Bitcoin (BTC) is now accepted in convenience stores in El Salvador // Image by BBC
El Salvador's 'Bitcoin Law' was surrounded by a massive PR campaign: the government launched the Bitcoin Beach zone and even started to aggressively buy Bitcoins in a Microstrategy-like manner.
El Salvador's government unveiled its own nation-scale wallet Chivo (Salvadoran slang for 'cool').
However, this experiment is also failing, just like the 'Great Chinese Ban'.
First, the USD-denominated value of Bitcoin (BTC) reserves of the El Salvador government, plummeted during the correction of Q4, 2021 - Q1, 2022. In January, IMF urged El Salvador to remove Bitcoin as legal tender due to enormous risks its usage is associated with.
Then, the country exaggerates the dynamics of Bitcoin (BTC) adoption: it allegedly authorized 4 million Chivo wallets (more than 66 percent of the entire country's population), but 86% of the businesses have never transacted with the Bitcoin (BTC) network.
Vocal Bitcoin (BTC) proponent Alex Gladstein, Human Rights Foundation CSO, slams the populism of Nayib Bukele which appears to be the main catalyst of its crypto journey:
To me it's kind of obvious. He did it for self-interest and to get famous
At the end of the day, Bitcoin (BTC) adoption in El Salvador looks terribly overhyped: that's definitely the last thing Web3 and blockchain need.
Bottom line
It looks like both restrictions and overhyped government-led adoption are inappropriate ways to handle cryptocurrency ethos and practices. The space needs balanced, cautious regulation; all decisions should be approved by the expert community and discussed with crypto users.