Polygon Network (MATIC), a top-tier smart contracts platform and EVM-compatible blockchain, launches its Polygon Bridge instrument to make Gnosis Safe operations more cost-efficient.
Polygon (MATIC) activates Ethereum (ETH) bridge for Gnosis Safe users
Introducing Gnosis Bridge—Polygon PoS Bridge for @GnosisSafe users.

Transfer your high-value assets from Ethereum to #Polygon where you can save on gas without compromising security.

Read more👇https://t.co/Xo9PlACXJT

August 9, 2022
Gnosis Safe is a multi-sig protocol for storage of digital assets suitable for DAOs, Web3 entrepreneurs and institutional investors. With Polygon (MATIC) bridge, crypto holders can re-balance their portfolios on Gnosis Safe with over 99% fees deduction.
Currently, Polygon (MATIC) bridge works for Coinbase, Wallet Connect, and MetaMask wallets. Users of these instruments can transfer money between their 'Safes' seamlessly through an intuitive interface.
Polygon Network (MATIC) sets new interoperability and scalability benchmarks for Web3
Once using this or that wallet is approved, users can send money between Ethereum (ETH) and Polygon (MATIC) just like it is the same blockchain.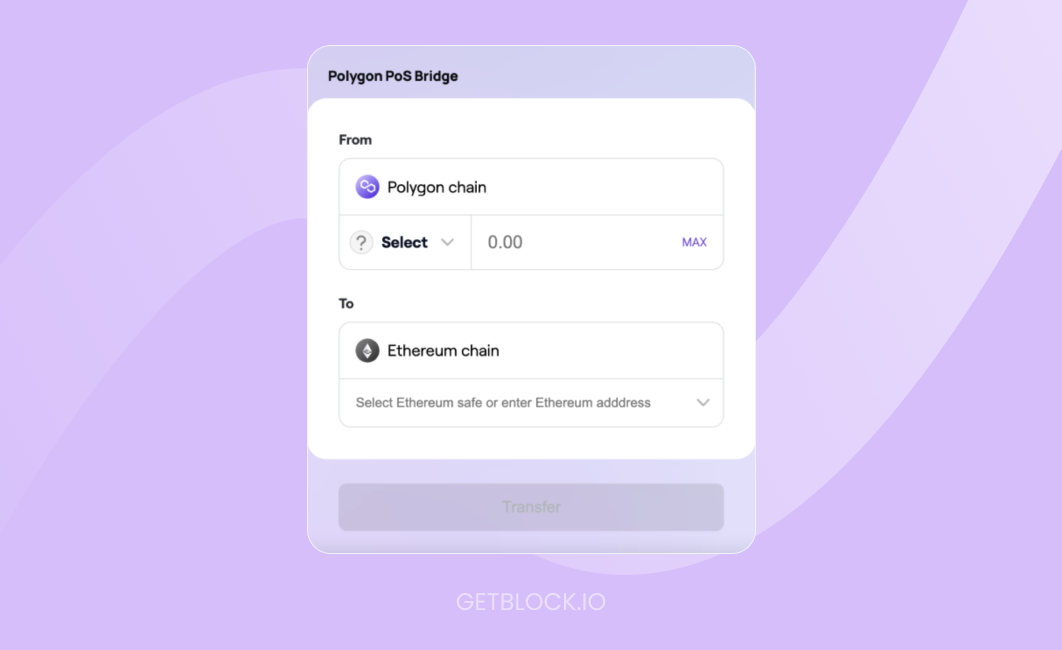 Image by Polygon Network
Gnosis Safe Polygon (MATIC) bridge also displays the full history of transactions: all ETH, MATIC and tokens transfers are transparent for all multi-sig holders.
When the transaction is pending, users can either sign, reject or execute it on every step: Polygon (MATIC) bridge therefore guarantees maximum security and protection from errors for DeFis and DAOs.
Polygon (MATIC) nodes by GetBlock: Go-to gateway for dApps
GetBlock, a high-eng provider of blockchain nodes, is among the fastest and cheapest vendors of Polygon (MATIC) APIs for Web3 applications. GetBlock connects clients to shared and dedicated nodes of Polygon Network (MATIC).
Polygon (MATIC) Dedicated nodes of GetBlock are available for dApps with 99 percent uptime; both JSON RPC and WebSockets (WS) methods are in stock.
As Polygon (MATIC) is a long-term partner of GetBlock, we connect clients to both mainnet and testnet of this mainstream EVM-compatible blockchain.