While Bitcoin, a flagship cryptocurrency, yet again fails to return to its bullish run, the largest corporate holders add more 'digital gold' to their bags.
Bitcoin (BTC) plummets below $50K on Evergrande default
Today, in the early morning hours in UTC timezone, Bitcoin, the first cryptocurrency, dropped below the important level of $50,000.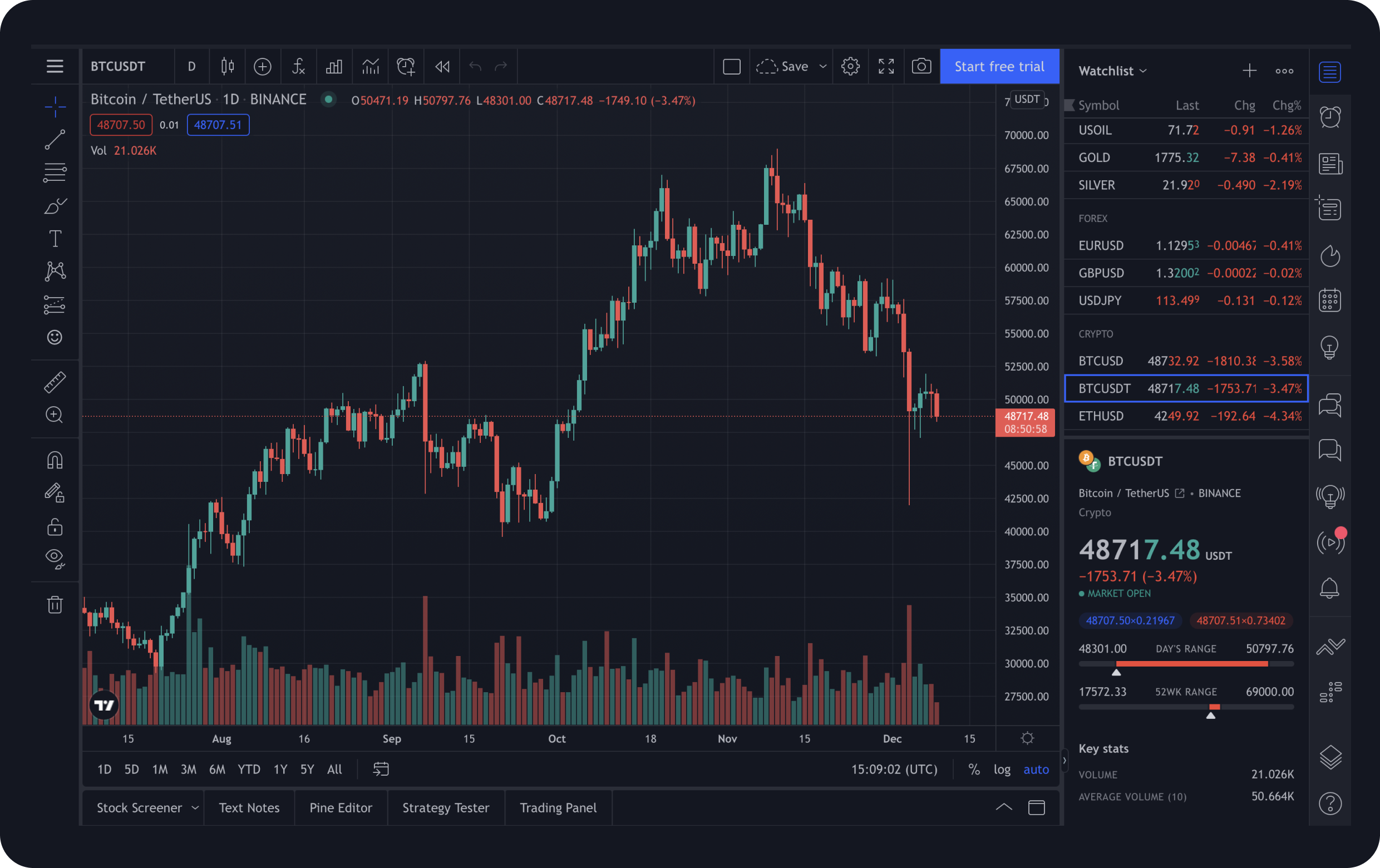 Image by TradingView
While there's no obvious catalyst for this drop in the cryptocurrencies market, uber-bearish alarming news came from the stocks segment.
Chinese development heavyweight Evergrande finally defaulted on its unmatched U.S. Dollar debt. Evergrande, whose liabilities surpassed $300 billion, missed a major repayment deadline on Dec.9th, 2021.
As such, Fitch, a top-notch rating agency that evaluates corporation's financial risks, declared Evergrande in default.
By printing time, Bitcoin (BTC) is changing hands at $49,430, being 28,3% down from its all-time high registered less than one month ago.
WhatsApp starts testing cryptocurrency transactions
Meta's WhatsApp, the largest messenger by number of users, has started the testnet stage of its cryptocurrency module. According to Reuters, WhatsApp users will be able to send and receive transactions directly in the application.
There's a new way to try the @Novi digital wallet. Starting today, a limited number of people in the US will be able to send and receive money using Novi on @WhatsApp, making sending money to family and friends as easy as sending a message. 💸💬 pic.twitter.com/dGz3lejri7

December 8, 2021
This opportunity becomes possible due to the integration between WhatsApp and Meta's own cryptocurrency wallet application Novi.
Right now the program is undergoing the phase of closed beta testing. As per the tweet shared by Novi CEO Stephane Kasriel, the function is tested by a limited group of people in the United States.
Meta (previously Facebook) is going to roll-out its own native cryptocurrency Diem on the technical basis of Novi.
In Q4, 2021, Meta's competitor Twitter shared that it is implementing Bitcoin (BTC) microtransactions into its 'Tips' function. The transactions will be sent over Lightning Network's payment channels in nearly-instant manner with negligible fees.
Microstrategy purchases 1,434 Bitcoins at $57,477
The U.S.-bases software development company Microstrategy, well-known for its leading role in corporations' race for Bitcoins (BTC), has confirmed yet another purchasing of digital gold.
According to its latest report, Microstrategy bought almost 1,500 Bitcoins between November 29th and December 8th. The average price of this batch is $57,477.
This step pushes the total number of Bitcoins (BTC) held by Microstrategy to 122,478 coins. At current prices, this monstrous sum equals $6 billion.
As such, Microstrategy's average price of Bitcoin's purchasing inches closer to $30,000.
As displayed by Bitcoin Treasuries, the largest and most credible dashboard that tracks Bitcoin (BTC) holdings of publicly traded companies, corporations hold 1,470,015 BTC or 7% of its total circulating supply.
Publicly-traded corporations (with shares listed by public exchanges and OTC desks) therefore hold more than $71 billion in flagship cryptocurrency. On average, corporate players hold Bitcoin (BTC) with 31% profit. Riot Blockchain and Hut 8 mining corporations are the most successful holders: they increased their allocations by more than 400%.